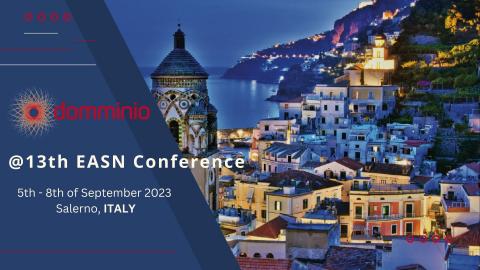 The highly awaited 13th EASN - European Aeronautics Science Network Conference on "Innovation in Aviation & Space for Opening New Horizons" is speedily nearing, and we are enthused to participate in this prestigious event.
DOMMINIO is going to join a session conscientiously organized by the European Climate, Infrastructure and Environment Executive Agency (CINEA) with the sister H2020 projects GENEX, MORPHO, CAELESTIS SUNSTAINair, and INFINITE, aiming at unveiling the boundless possibilities that lie ahead for the Digitalization of Manufacturing, Sustainable Manufacturing, and MRO.
Industry leaders and visionaries of the European Aviation & Space Sector will outline their latest attainments, revealing valuable insights for the European Aviation and Space industry, academia, research communities, and policymakers.
With over 380 Presentation slots, this event provides a multitude of opportunities to engage and explore the newest advancements, delving into cutting-edge research and findings and shaping the aviation and aerospace of tomorrow.
The conference will take place in Salerno, Italy from September 5th to 8th, 2023, and we eagerly await DOMMINIO's participation in this extraordinary event.