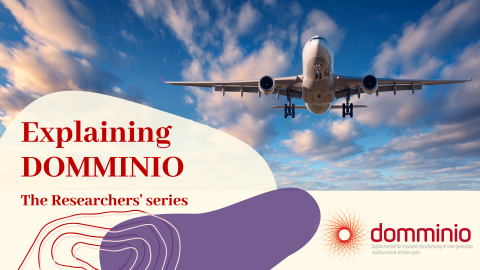 DOMMINIO has launched an intriguing video series named "Ask the Researchers," in which our researchers describe their work within the project.
These wonderful videos give a glimpse into the thrilling path of the DOMMINIO project toward a step closer to cost-effective, efficient, and sustainable manufacturing.
Project leading scientists tackle questions such as, "Describe the DOMMINIO project in 5 words? In what sense should 3D printing be improved to meet requirements for aerospace applications? What is a composite material and why use it in DOMMINIO project?" and much more!
Discover our video series and delight!